Many people learn French as a second language when they're younger, but it doesn't often stick. Classroom teaching methods aren't the best way to do things any more, and there are much more efficient ways to pick up a language. One of the best is interactive personal learning, which is how Rocket French teaches you.
What is Rocket French?
Rocket French is an online French learning center dedicated to helping people improve their speaking ability. They have a wide range of courses available, and have received recognition from some big names in the industry. Their courses are designed to be fun and easy to use, and allow you to drop in and out whenever you want. This makes them much easier for those with busy schedules.
How does the course work?
The Rocket French course is broken down into many individual lessons, with each teaching you new vocabulary and grammar. Unlike at school, where you were taught how the language works through boring rules, this course is designed to teach you using real conversations that have actual value. So not only are you learning the language, you're learning how to speak like a native too.
The course still teaches you the mechanics of the language, but does so while also teaching you useful words and phrases. Each lesson is around 25 minutes long, and so it's ideal for picking up on your commute to work, or while you're at the gym. Unlike many other courses that insist you complete the lesson in one go, Rocket French allows you to drop in and out whenever you want.
ROCKET FRENCH REVIEW
Click here to view more details!
One of the main benefits of this course is that it gives you a variety of different learning methods, which are not only suitable for different people, but also help to reinforce the new vocabulary. There are writing exercises, which can help many people learn faster, along with quizzes and different interactive learning methods. You're free to choose which you take part in, allowing you complete control over your learning experience.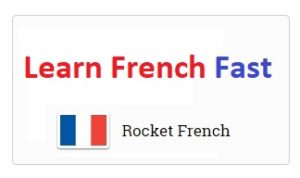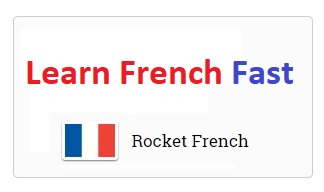 Once you've mastered the basics of French, the course moves you onto their advanced learning techniques. These are designed to test your knowledge and stretch your understanding in new an exciting ways. There are 25 advanced learning techniques, giving you lots of practice speaking and listening. The goal is to make you sound like a native French speaker, which is no mean feat!
If you're someone who's had issues learning a language in the past, then Rocket French is ideal for you. They offer round the clock access to tutors and fellow students, all of whom can help you when you're struggling. This can make a massive difference because getting stuck can cause many people to give up.
Rocket French is a great online course designed to be convenient and fun. The courses are perfect for those without much free time, as you can start and stop whenever. So don't put it off any longer, and start learning French.
Click here to start your free trial now!