The easiest way to learn English through stories is to watch our Youtube videos. Listening to short stories might help you learn English rapidly. Listen to our tales and answer the simple questions aloud to enhance your English speaking abilities. In actuality, this is the most entertaining and effective approach to learning English. As a consequence, you'll be able to extend your vocabulary, practice English listening, and improve your speaking skills.
Listen to the English narrative that follows. Following that, you'll be bombarded with questions about the tale. Each and every inquiry must be answered. If you need more time, press the pause button and answer the question. As a consequence, you'll be able to improve your English listening and speaking skills.
Listening English Story
Watch our other stories on Youtube!
You must practice every day if you want to be able to speak effectively in English. So, if you want to learn English through tales and improve your speaking skills rapidly, use our method. In order to become fluent in English, you must be able to listen to it. As a result, you should practice English hearing and speaking for at least 15 minutes each day.
If you utilize our course, you may learn English through tales and audio lessons. You'll learn English grammar and a lot of vocabulary through the stories. In this lesson, you will focus on kitchen and food vocabulary.
How To Improve English With Stories
Okay, you can listen to story number 21 in the video above. Please listen to this narrative multiple times, as is customary. Remember to take a moment to pause and, if necessary, react to the questions.
If you're quick, you can answer the questions without hesitating. Take a pause and answer the questions if you need more time. If you're alone, try yelling the answers! You should stand up tall, grin heartily, and yell your responses loudly when listening to our English stories! When speaking English, be confident.
Download English Story Lessons For Listening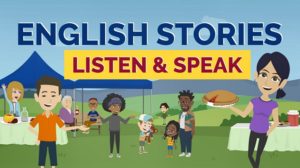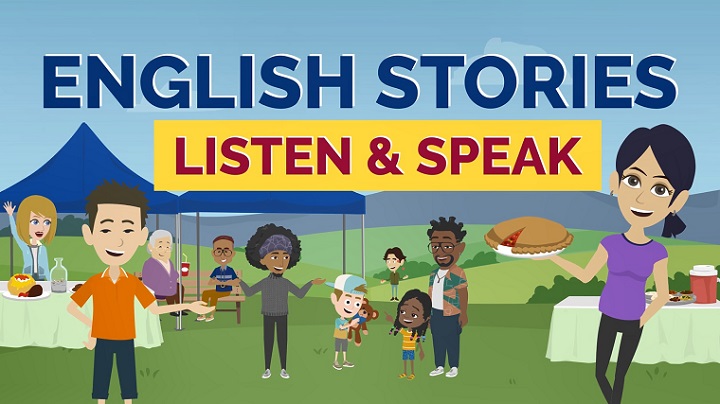 You may now download our short stories and begin practicing your English abilities. There's no need to hold your breath for cargo. Our classes are available for download. You may quickly store all of your lessons on your phone or mp3 device after downloading the course and carry them with you everywhere you go. You may wear it to the gym, on your morning run, on the bus, in the car, or anyplace else.
What You Get Right Now If You Buy It Now
21 Listening and Speaking Lessons
21 Slower Versions of the Lessons
21 Lesson scripts in pdf format (over 150 pages total)
+ Bonus Lessons for Practicing Listening & Speaking
Get the course from this page: https://englisheasypractice.com