English Daily Routine activities are excellent for learning common vocabulary in English. In English, we regularly use certain words to describe our daily routines. As a result, in this session, we'll concentrate on using English to talk about daily duties.
You are about to hear a conversation between friends Christine and Ryan. They are talking about their typical daily routines. As a consequence, you'll learn a ton of words in English for commonplace scenarios. Repeat the sentences after each one as you listen to this lesson multiple times.
After the talk, I'll have a few questions about it. If you can, respond to the questions out loud. Your ability to speak English will therefore improve.
English Daily Routine Conversations
Watch our other stories on Youtube!
We require a comparable vocabulary to describe our daily routine activities. In this video, you will hear two friends talking to one other. They are talking about their typical daily routines. As a consequence, you will increase your listening skills and acquire new words in the English daily routine.
Additionally, the listen-and-answer format used at the end of the movie will help you become more fluent in English. Just speak your responses to the straightforward questions at this point. The course's textual version of the video on the daily tasks is also accessible.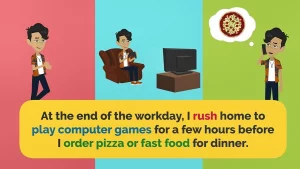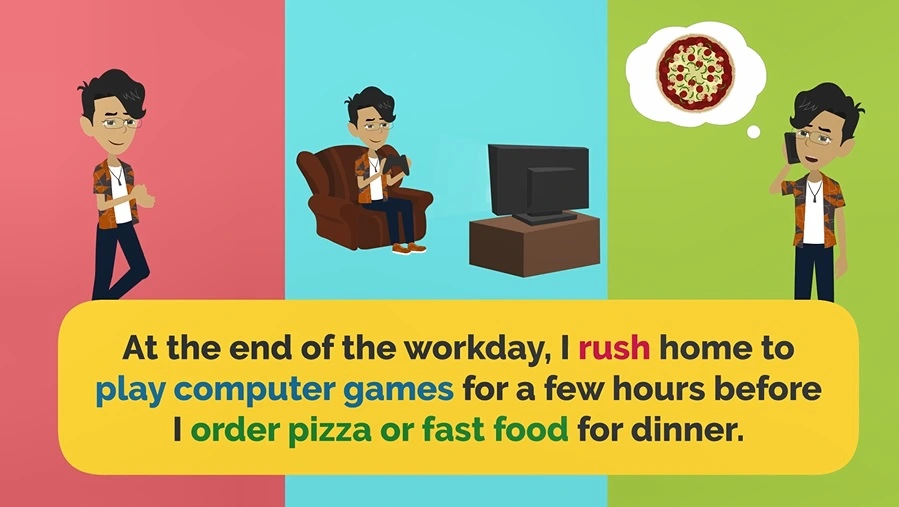 English Listening Exercises For Speaking Practice
English listening is crucial for language proficiency. As a result, you should practice speaking and listening in English for at least 15 minutes every day. By listening to tales in our conversation classes, you may learn English.
You may acquire vocabulary for everyday use in English by reading the stories. You will learn specific vocabulary for talking about daily tasks in this session. If you're interested in learning more, you should check out our whole course on the English Easy Practice page.
What You Get Right Now If You Buy It Now
21 Listening and Speaking Lessons
21 Slower Versions of the Lessons
21 Lesson scripts in pdf format (over 150 pages total)
+ Bonus Lessons for Practicing Listening & Speaking
Get the course from this page: https://englisheasypractice.com
Short Stories For Learning English