What makes English movies so interesting? First of all, the fact that they are made on four different continents, each of them bringing its one-of-a-kind atmosphere to the picture. Secondly, because Hollywood and English-speaking Bollywood happen to be the centers of movie industry in the 21st century, bringing a total of 850+ movies to viewers every year. And who can forget the classics like "Casablanca", "Sounds of music" or "Some like it hot"?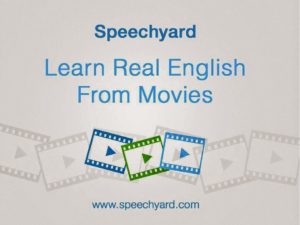 If you enjoy all the classic titles and modern blockbusters in the translation to your native language, you may miss some of the subtleties lost in translation. If you are not aware of foreign language and the culture, you might consider the jokes crude and stupid, and, as a result, develop a negative feeling towards a certain director or a whole genre. This isn't a good way to enjoy the art of cinematography. Instead, it is highly recommended to watch English films with English subtitles. In this way, even if you are not the native speaker, you will understand the true idea behind every line. This makes comedies funnier and brings more true feelings to dramas. It also helps you fall in love with true voices of classic and modern actors.
On top of everything mentioned above, you can actually learn English through movies. Even if not 100% of all the words and expressions are clear to you, you can still understand some of the language intuitively, guess the meaning of some phrases and use the body language of the actors to get the notions that failed to be understood through words. This is a great way of passive learning. If you would like to move on to an active stage and use English movies with subtitles to actually study English, there's no better place to go than Speechyard – an online service with hundreds of videos categorized to fit every taste. Watch the short clips, use the subtitles to look up the unfamiliar words, learn them and share your success stories with a huge online community. You might even find a new favorite TV series or a good English movie to watch later on just for sake of having some good time.
Remember that there are lots of English films already made and even more coming in the next few years, so, to enjoy the most of them, start watching English movies with English subtitles right now! And don't forget the popcorn!