Today, we share a free sample lesson of Effortless English. This lesson comes from 3. level of Effortless English. You can download your free sample lesson "Storytelling" from below download links. After right clik the links save them to your computer.
You listen these free lessons everyday for one week. Remember, Mini story mp3 lesson is the most important lesson in the Effortless English system. So, listen Mini story mp3 lesson 2 or 3 times everyday for one week. If you use all of Effortless English lessons systematically (at least one hour every day) , you will improve your vocabulary, understanding and automatic speaking.
Click here to download Storytelling article pdf
Click here to download audio article mp3 Lesson
Clikc here to download Mini Story mp3 Lesson
Enjoy your free lessons and listen them every day.
Click here to visit Effortless English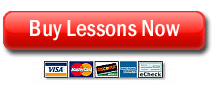 Effortless English posts: