Learn Real English conversations program will help you to understand native speakers and moives in English language. If you study and try to learn English by reading textbooks you will not understand real spoken English which uses in everyday life on the streets. Because real life is different from textbooks. There are so many idioms, slang and expressions in spoken language which you wont find them in textbooks.
Today, we share Learn Real English Rule number 2 with you. Now please watch below video to find out more about this rule. And don't forget to download you free English listening mp3 lesson from below link.

Click here to donwload pdf+mp3 listening lesson!
Learn Real English Rule 2 Video
Click here to view more details!
Forget Grammar Rules While Leaning Spoken English
While speaking English, do you find that you are not able to converse fluently? Thus, you have decided that you will learn how to speak English. After you started going to language school, the first thing your teacher told you was 'learn grammar rules to speak English thoroughly.' It's true to learn English you need to know about grammar rules, but with that you will learn to write good English not speak!
Forget about Grammar rules while speaking English
Please do not get surprised that your teachers have asked you again and again to learn English Grammar rules, and I'm asking you to forget it!
Just think that whenever you had learned grammar, was the learning fun or you did it as you were advised to do so? Now, by learning so much about grammar rules are you able to speak English quickly and confidently? If your answer is 'no' then why don't you listen, just forget about the grammar rules.
Forget about different voices, agreement of subject with a verb, tenses, and all others. When you speak English, you think whether you must use 'between' or 'among' in the sentence to make it correct. Now, while you are thinking, you slow down than others. You feel tensed and then while constructing the next sentence, you forget about grammar and English too! Thus, how does Grammar helps you when you are speaking?
Yes, grammar is helpful while you write English, then you get a lot of time to think what to write and what is correct. You can even check with books if you have any doubts, but while speaking you do not have much time. Thus, thinking about rules and then using them will make things too lengthy and you will surely forget about speaking confidently.
Learn the way a child learns
Have you ever though that which grammar book was completed by you before you started speaking in your native language? None, isn't it? Then how did you learned to speak your native language?
Obviously, by listening to your Parents and family members spoke. Yes, listening is the best way by which you can learn any language. This is same for those children who are born and brought in English speaking families. They learn as they listen to it, it's not foreign to them. For speaking they do not learn grammar rules, but they simply listen what others say.
If listening is one input for learning speaking English then reading English books is another input. The more you read the more idea you have about any subject. You are not asked to read your textbooks, as they will not interest you, rather read such books which have good and correct English and will interest you.
If you keep on listening to English and reading English books for a month you yourself can see the difference. Learning grammar rules will help you while writing English; while you speak they will be of no use. It will be your confidence that will help you speak good English. And how can you increase this confidence?
By listening to English speeches, news or watching English movies. So, stop studying grammar rules and hesitating before you speak in English.
Click here to download Learn Real English Course!
Learn Real English Lessons:
Download Listening English mp3 format lesson (together with pdf file text): You can find below the link to download your no cost English listening audio lesson. You do not need a password. You're going to download a rar archive contains a listening mp3 format lesson along with one pdf written text document for this. So that you can browse the text while you are listening English mp3. In this particular lesson you can learrn under ideas:
Casual English Conversation Needs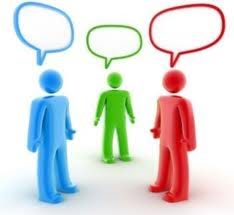 You should have informal English. You need the English that native speakers use with themselves. You must learn the English that Americans use with their own family and friends, their households, and their personal co-workers. This is actually the general, routine English that people normally use.
However, this form of English is not contained in English textbooks. Classes don't train this. Not very many English students noticed it. And that's why many learners come to the United States and also can't fully understand everyday chats.
In San Francisco, I have found many students with higher English exam results, and also fantastic marks on their English lessons nevertheless, after they sit down at a bus stop they will not recognize what everyone is talking about near them. They have completely no idea just what typical Americans are discussing.
They have been been trained in classy, school English having a work with grammar guidelines. I consider this is completely backwards.
Everyday, casual conversation needs to be the very first thing you really learn. The very first demand, on balance, is to always speak with other people. You need to speak to people on a autobus. You wish to connect with others as well as figure out what people say. You need to talk to your co-workers. You want to have an understanding of TV shows and films. Learn which initial and then, simply then, concentrate on academic English.
To enable you, we are recently engaged on a whole new variety of recorded, real, natural conversations. Most are true discussions by using friends, family, and partners. Most of us aren't censoring anything. You can learn the effortless English speaking that people make use of daily with each other- which include slang, idioms, swear key phrases, sexual feedback & jokes, ethnical references, etc.
You will learn filler terms (similar to "ahh", "uhhm", "you know", "like"). You can hear the natural tempo of English. The way we shuttle, the ways we interrupt each other.
We'll have all the talks transcribed, and we'll get easy tips to describe the slang, idioms, etc. which you just cannot discover in a book. We're doing it due to I have remarked that it is a significant desire. In fact, this is probably the largest require our users have got.
We hope to generate an important number of these types of discussions, along with textual content and explanations, to help you. Whenever you arrive at the United States or another English speaking place, you will recognize what so many people are just saying.
In the meantime, do your own self a gift make use of movies and TV shows to start out learning simple English now.
********************
DOWNLOAD
Click here to download: listening English mp3 lesson (free)!
Click here to view more details!
If you want to understand real English conversations in the real life and movies too, you should stop reading textbooks. Instead you should listen and learn real English everyday. So we highly recommend the Learn Real English conversation course to improve your listening comprehensive and speaking skills.
Click here to download the full course now!
Learn Effortless English 7 Rules:
It's the first week of the new year and for many of us, it's time to make some new goals or resolutions as we enter this new period. I like to think of January as a fresh start where there are lots of possibilities.
So my question to you is- What are your English goals for this year? Are you ready to make some changes?
Like the money and diet and health goals that many of us make each year, improving the way you speak English can really improve your life.
Have you ever thought about how better communication skills can earn you more money, make you more friends, keep you happier? Weird, huh?
Well, it's true. Improving your communication skills, even in your native language, can give you an advantage in your life. Just think what you could do with better English.
Here are a few tips for improving your English…
1. Read
Make sure you are reading a variety of things in English. While reading doesn't help your pronunciation, it does help almost everything else.
Reading will allow you to experience vocabulary and grammar in a real way and give you the time to see it and think about it. I recommend that you read a mixture of things. You could try a novel, a newspaper, a business magazine, a health magazine, a textbook, or even a children's book.
Read a little from one or more sources everyday. People who read a lot get a deeper understanding of English than those who don't.
2. Listen
Listen to English through TV, DVD's, radio, podcasts, and audio books. As with reading, you need to hear a variety of English to really be able to comprehend all that is going on in life.
This is especially important if you don't live in an English-speaking environment.
3. Practice
Try out new vocabulary. Many people feel that they have a very limited vocabulary and find themselves saying the same things again and again.
I recommend that you pick up new words, phrases, and common sayings from the books and audios that hopefully you are using everyday.
Write a couple of these words or phrases down in a special notebook everyday and challenge yourself to use them at least once or twice that day.
Usage is the key! Just knowing something doesn't mean that it's part of your personal vocabulary bank. I always say that you need to experience a new word or phrase at least 10 times before you "own" it.
Make a goal for yourself to do some real, measurable things everyday. For example- a goal of reading one newspaper article a day, listening to Talk Radio on the way to work, and keeping a vocabulary notebook can have a HUGE impact on your English.
Imagine how your English could be this time next year if you just did a little something everyday starting with today. So I give you this challenge to do something (and hopefully it's something fun) everyday that will improve your English.
If you would like, go to american accent web site and tell me what your English goals are this year. I'd love to hear from you.
To your SUCCESS in English!
Sheri Summers
P.S. If you want to make this year the one where you really improve your English PRONUNICIATION, we now have a payment plan for our outstanding American Accent Audios program. Go to Amerikan Accent Audios web site and get started now.