This is strategy number 2 for English fluency of Success With Stories listening course. In this post, you will find out how to understand English instantly and speak it automatically. You can also download mp3 audio and pdf text for this powerful lesson at the end of this post.
The first step in becoming fluent in English is to immerse yourself in the language. Simply put, you will want to listen to movies, songs, and podcasts, to name a few ideas, in English. Listening to the words you hear, you may realize that you can understand some of them, but not all of them. The second strategy to become fluent in English will help you here.
One of the best ways to learn a new language, in this case English, is to listen to words and phrases over and over again, repeating them until you understand them instantly.
You can learn English deeply by listening to as much recorded English as you can, over and over and over again. The first few times, a word or a phrase might not mean anything to you, but, as you listen to it and listen to it, you will begin to understand it, and it will make sense to you. Then you will be one step closer to English fluency.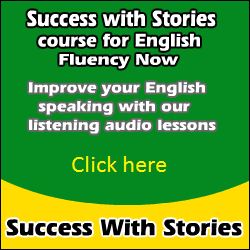 Some of the hardest parts of the English language to learn are the slang expressions, the idioms and phrases that people use in their day to day conversation. Expressions such as "What's up?" don't necessarily literally mean what they sound like they mean. "What's up?" for example, means how are you?, or what's new with you? By hearing this phrase again and again, you will begin to understand it and its meaning.
Since listening to the same phrases all the time can get boring, you should space them out throughout the day, listening to them in the morning, the afternoon, and the evening. Listen to different words throughout the week. This will not only help you to avoid boredom, but will also help you to learn the words better and recall more of them.
By listening to English words over and over, you will learn that it is possible to learn English with repetition. Once the words have become familiar to you, you will be able to understand and speak them correctly. Now click below link to download your free mp3+pdf lesson to listen with repetition.
Download Free English Lesson Here!
I mentioned about Success with stories course before. There is a free email course which contains 7 rules to improve your English skills fast. I am going to share these rules with you and give you an mp3 listening lesson (+pdf text) for each rule. So you can download it into your computer and review it many times. Learn to speak English fluently with "7 Strategies For English Fluency". This is an email course you can use for free to learn how to speak fluent English.
Strategy 1:
Immerse yourself with English by listening
The first strategy is to listen to people speaking English. Immerse yourself with English speaking people as much as you can- try to be surrounded three hours or more a day with people talking in English. You will learn by listening; we learn languages with our ears. Look at how babies learn to talk; by listening to their mother's voice. Babies spend the first year or so just listening to their parents, people around them; even to the television. Babies are immersed, or surrounded, by their language being spoken through devices such as; radios, story tapes or by people of all ages around them.
At first listening may be confusing or even frustrating. You will see people laughing and not understand what is funny, or you may see someone upset and not know why but; as you watch and listen more; certain words will start to stand out. You will start to recognize words associated with actions, then you will begin to learn words used with those actions; soon you will know phrases.
Watching as you listen will show how expressions are used with words. You have an advantage over babies learning as you know what your native expressions are and associate them to the English you are hearing. This association will allow you to learn new words- English words- that go with expressions. For example you know what 'hot' means in your language; and how to react, or express yourself to something that is 'hot'. Watching how an English speaking person reacts will be similar; so when they say 'hot' you will learn a new word as you will recognize the reaction the person is expressing.
Also watch as words are associated with objects such as; cars, buses, different foods or drinks, as you will then learn the English words for them. You can also use this to learn the names of places when you watch and listen to English speaking people and the area around you; bathrooms, kitchens, house and many other everyday words.
Besides knowing words you will also need to learn expression. Again; this will come from listening. You have probably picked up a lot of expressions while learning the words, so this part may come much easier. By listening to English you will learn the beat or rhythm to the language. Train your ears to hear different sounds and it will help to pick up vocabulary. Knowing vocabulary will help you use the right words in expressing yourself.
When you start out learning English use the new broadcasts, or songs on the radio as they also give advertisements with more variety in different voices. Watch as many television shows as you can, or movies, as they too will add a lot of variety to different voices and expressions. Try to keep shows or stories simple at first like children's versions or use books for travelers.
Learning how to speak English fluently is my goal so I have made audio programs for you to do just that. I have also included a lot of free audio files on my blog.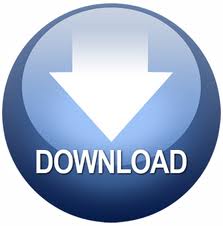 Download English Listening Lesson (mp3+pdf text)
How long have you been trying to improve your English speaking? Well you migth read well and understand what you read and hear. But can you speak English fluently? Now, this is very common problem which comes from old learning methods and boring textbooks. And studying grammar kills your speaking skills. So do not study grammar rules.
Infact, listening English is the best thing you should do to improve your speaking. You can not learn speaking from textbooks. You need to listen again and again. You need to listen easy and interesting materials. So that you want to listen and learn more.
Learn Real English
Click here to view more details!
Repetition is very important to understand what you hear and speak English fluently and automatically. Because you need to hear vocabulary and sentences many many times before you use them automatically. You need to become master certain words and sentences. So learn English deeply. Read and listen the same article several times to become automatic.
Another way to learn English speaking is to make practice a lot. I mean, in order to speak English just use English and speak. You may think you have no chance making practice and you might ask how can i practice speaking? Well, there are great lessons you can use for speaking  practice. These are Power English listen and answer mini story lessons. Just you listen very interesting short story and A.J. Hoge asks lots of questions about the story all the time. All you need to do is to answer these easy questions out loud. You don't have to answer with full sentences. A few words are fine.
Learn Real English Listening And Speaking Course
Please watch below video and find out more about the best English listening course to improve your speaking skills. Yes, you can improve your listening, vocabulary, pronunciation skills but more importantly boost your English speaking skills with this great all in one program the Learn Real English Conversations!
How it works? Well the Learn Real English course will train you to speak English faster, more clearly and more automatically without thinking about grammar. You will feel calmer, more relaxed and more confident when speaking English. You will speak more naturally like a native speaker. Your grammar, vocabulary and pronunciation will all improve. When you get Learn Real English now, heres what you get. A six month course which includes;
Audio vocabulary lessons are more powerful than written lessons.
Listen and answer story lessons. These lessons train you to think in English, understand faster and speak faster without thinking. These are the most powerful lessons in the course.
Point Of View stories. Point of view lessons are the secret to English grammar. You don't study grammar rules, you learn grammar naturally just like American children do.
Main Audio lessons. The main audios improve your listening and speaking. They also teach you powerful success techiques. These tecniques improve your English and many other areas of your life.
And as a bonus, action vocabulary videos. Action vocabulary is one of the most powerful ways to learn faster and remember longer. Using these simple videos, you will quicly learn new words and phrases.
Learn Real English Speaking Course Review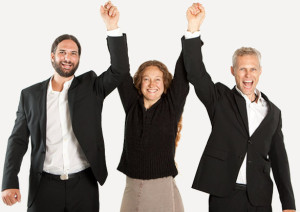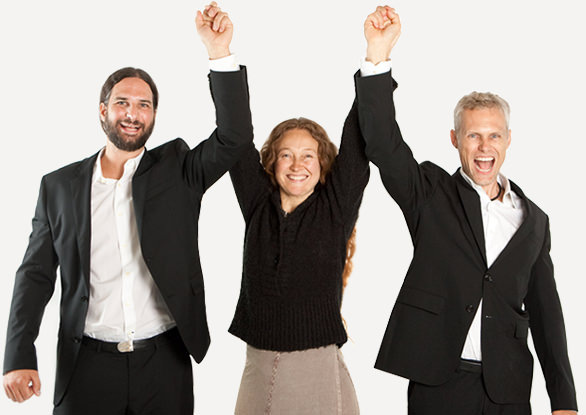 One of the best courses that is available right now is the Learn Real English course from Effortless English program, because this is a very easy course to understand. I don't like other courses that are really difficult because they put so much importance on grammar rules. With this course it is different because I was interested in ways to learn English speaking methods in an easier way. I didn't want to just read a page with grammar rules, I was interested in learning to speak English fluently.
I found the Learn Real English course, and this six month course is a great option for anyone that is considering the option to learn English speaking methods, if they want to improve their ability and learn to speak English fluently then this is surely the course to take. With Learn Real English, it makes the journey of learning English more fun and easy. When you try to learn English speaking ways, you don't have to be afraid or nervous, this program will give you the confidence to be able to speak English fluently. You will not have to worry that other people don't think that you cannot speak the language well.
Many courses are available to teach English, but none are as good as Learn Real English. For anyone who is interested in bettering their language ability, and if they really want to learn English speaking ways, and work on improving their English so that they can speak English fluently, the Learn Real English course can help anyone achieve that goal.
I am happy that I took the Learn Real English because it was a really good value and the course will help you to learn in a very easy way, because of this anyone can learn English speaking ways, regardless of how old they are or where they come from. If you want to, and you are interested in learning to speak English fluently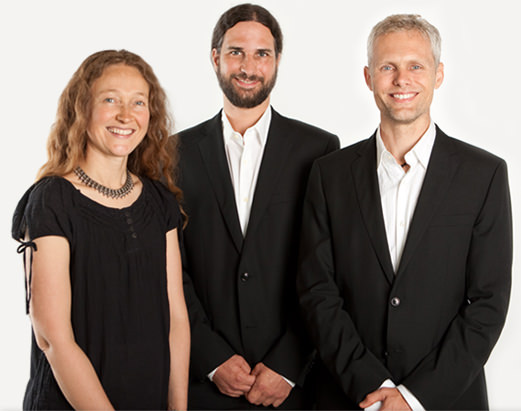 , then you can achieve this goal if you take the right course and you put in the work.
The Learn Real English will not put the language in your mind for you, if you want to learn English speaking ways, and speak English fluently, then you need to put in the work and practice. The Learn Real English course will help you to do this and you will see that when you want to learn English speaking ways, and when you want the ability to speak English fluently, that it isn't that difficult when you make a goal and put in the effort.
The Learn Real English course makes this an easy journey for you, with this course you can learn English speaking sayings, and at the end of it you will really be able to speak English fluently. There is no way that you can take this course and not improve. If you do the work that is included in the course, then at the end you will really see a difference in the way that you talk with others.
Click here to download Learn Real English Course!
This course will really improve your ability to speak English. It will do a better job than any other course would, it is designed to be easy to follow along with and that is what makes it so successful. Anyone can take this course if they want to better their English skills, and after they finish the course they will succeed because they will have so much help through the course to learn more about the language.
$197 Limitid time offer: $97

Click here to buy Learn Real English Course with 97 usd now!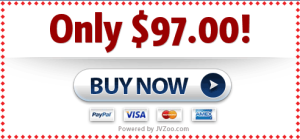 Learn English Speaking By Listening Lessons:
Learn English Phrases not individual words
How to learn real English Conversations
Success With Stories Course For Fluency