You can learn English online where ever and whenever you want by speaking with a native teacher face to face. In this article, you are going to find out how. We will talk about the italki platform that you can find a tutor to learn English with 1 on 1 lesson. Well, WHAT IS italki?
italki is not an ordinary website with online exercises like DuoLingo or Puzzle English, it is a platform, where you can find a tutor – native speaker and not. Moreover, you can choose what country your tutor will be from, look at the prices, etc. So, the main, but not the only one function of this platform is finding tutors.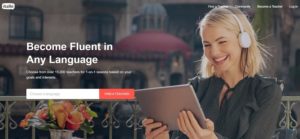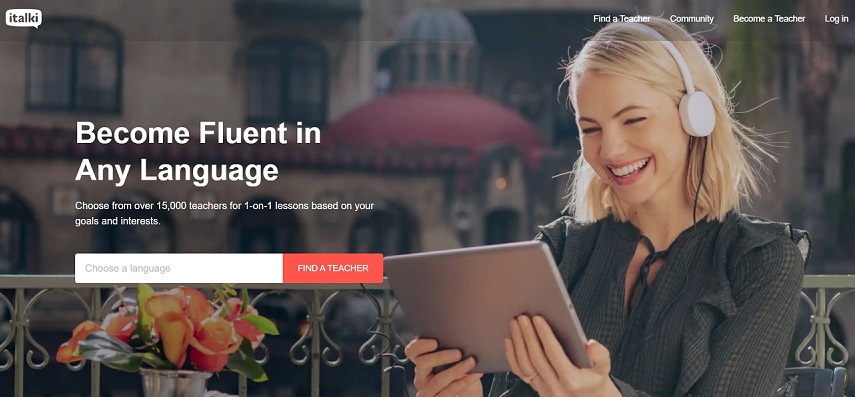 italki is an online platform where you can book language lessons directly from a tutor. In my opinion, is one of the most flexible options for learning a language. The tutors you'll find on italki have a wide range of experience and they come from many different backgrounds. Interestingly italki itself doesn't actually offer any classes. It simply gives teachers a platform on which they can offer their services to students. The payment will always be made through italki, but the classes often take place through Skype or other video conferencing facilities.
HOW TO USE italki?
If you are not the first day on the Internet, you can easily figure out how simple everything is arranged there. Go to the website and immediately see a bunch of questionnaires from different teachers and they selected by filters that you are interested in.
For example, you want to find a native speaker from the United States. So; you need to choose the country and price range. By opening the questionnaire; you can see how many lessons the teacher taught, what grades he has, read reviews about his teaching, find out about his education and work experience, hobbies (to know if you have something common to talk about).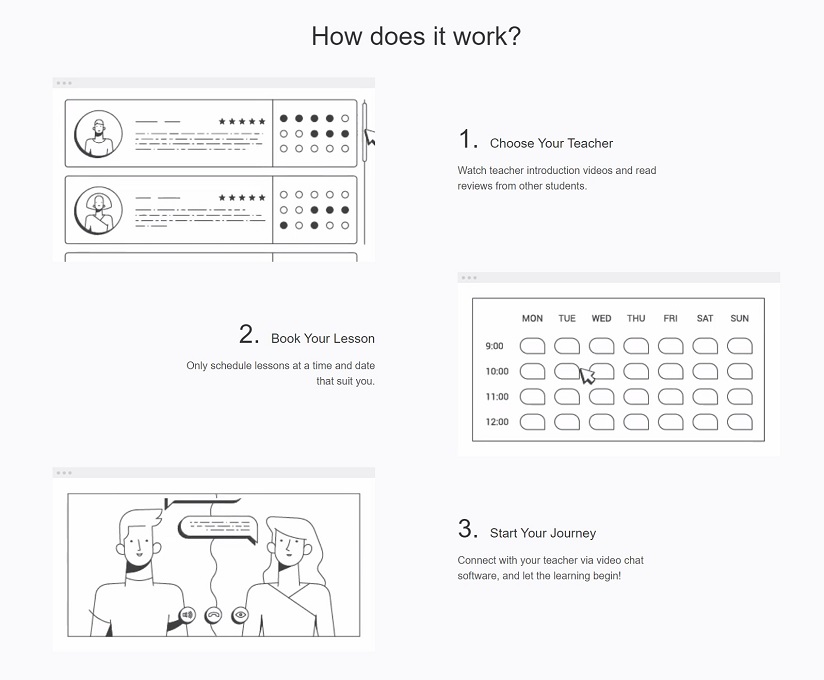 Click here to choose your teacher now!
It's great that you can also watch the video presentation that all teachers have. With the help of the video, you can understand whether you will be comfortable communicating with this person. In addition, you will know what the person's pronunciation is.
Don't forget if you have any questions about a teacher's experience or their teaching style. You can send them a message before booking a lesson with them. When you come to book a lesson with a tutor, you'll find that teachers will have a few different types of classes that they offer.
The lessons may be of a different length or price depending on what is being offered (just speaking English practice or exam preparation, that would cost more). Choose the type of lesson you want and then choose the duration of the lesson. Usually, the teacher has different options, for example, lessons of 30, 45, or 60 minutes.
There are also discounts for purchasing multiple lessons at once. Next, you can schedule your lessons according to the calendar, which shows your local time. After the choice of the teacher's free time, you'll be able to choose which platform you would prefer to use.
Now, most students tend to use Skype, but you can also use the italki Classroom or other platforms if you prefer them. Then, of course, you need to pay for your lesson. You can choose to pay for lessons with a specific tutor or you can choose to purchase italki credits.
The credits will allow you to book lessons with any teacher on italki. Personally, I prefer to just pay for the individual lessons with a tutor rather than having credits that I might one day forget to use.
The procedure for paying for the lessons is standard – by using a bank card or PayPal. Two hours before the lesson you will receive a reminder by email.
WHAT ARE THE LESSONS LIKE?
For most lessons, the tutor will contact you a few minutes before the lesson starts and will add you on Skype or whatever platform you've chosen to use.
Most teachers are quite, flexible, so if you want to learn something specific they will follow your requests, but usually, you'll just have a general conversation with the tutor and the tutor will provide feedback throughout the lesson.
Some tutors might stop you when you make a mistake and provide you with the correction, others might make a note of it and provide you with a couple of corrections when you finish your sentence. I find it's best to tell your tutor what method you prefer right at the start of the lesson so that they know what works best for you.
TYPES OF TUTORS
All teachers are divided into two broad categories:
Professional Teachers
Community Tutors
What is the difference? Professional Teachers are people with diplomas, with relevant education and experience. Most likely they work in schools, colleges and earn extra money online.
That is, you can expect serious lessons in the school sense from meetings with this type of tutor. These will be structured lessons with homework and a general learning plan. These teachers are best suited for beginner and intermediate levels.
If you have a very basic level, it is better to wait for classes with native speakers, since communication with the teacher will be very difficult to build.
Professional teachers have at least one of the following and it will have been verified by italki staff:
Professional Teaching Experience
University Degree in Education
Teaching Certificate
Professional teachers will cost more than community tutors, but this is not always the case. Each tutor on italki can set their own rate of pay, so there can be huge differences in cost per lesson.
Community Tutors.
These are non-professional teachers who don't have the appropriate education, but often have teaching experience (teaching foreign students or working on courses). That doesn't mean that they are bad, even if their cost is usually a little bit cheaper than the professional teachers.
HOW TO CHOOSE THE BEST TEACHER ON italki
It is very important to pay attention to the specialization of the teachers. You need to consider your goals. If you want to learn grammar, ordinary native speakers without proper education couldn't help you and explain it sensibly. If you need to improve your pronunciation, you don't have to take lessons from professional teachers. A native speaker is best suited there.
WHAT LANGUAGES ARE AVAILABLE?
When you look at the list you'll see that there are hundreds of different languages to choose from, many of which you probably never even heard of.  There are even fictional languages listed on the websites such as Klingon and Dothraki.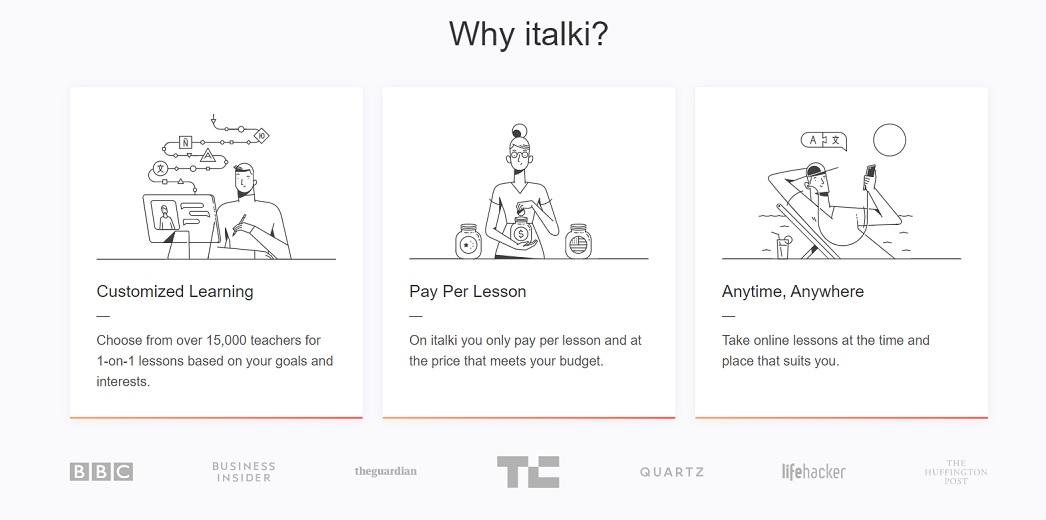 WHAT ARE THE ADVANTAGES OF italki
Learning English and other languages consists of several parts: Speaking, Pronunciation, Listening, Grammar, Writing, Dictionary Learning, Business English. All this can be learned on the site with a tutor.
Some people can learn the rules and new words by themselves, but a second person is needed to communicate. As the saying goes, it takes two to tango. It is italki, who can help you find a tutor, who can and correct her speaking. The more you practice speaking, the better you will talk with foreigners in reality.
HOW DOES italki DIFFER FROM OTHER SCHOOLS AND WEBSITES FOR LEARNING LANGUAGES
There are significant advantages to online schools, but there are also disadvantages. An online school is more suitable for beginners, when everything is explained to you, teachers recommended, you are tested and advised.
You can follow them from beginning till the end like a student follows a teacher. You don't need to dig through the questionnaire, you don't look for someone who will suit you. If you don't like the teacher, then another will be appointed, etc. italki has more independence and fewer restrictions.
СOMMUNITY, QUESTIONS, AND EXERCISE
In the Community section, you can find various posts on different topics from people who live in other countries and speak other languages. Thanks to this feature, you can find a good friend to chat with.
Another good feature of this site is the Questions and Exercise sections. Questions is a section where you can ask any questions or request help or friendship from the local community (for example, how to say something in the right way) and someone will answer you. This feature is free, but platform users will be happy to help you if your question formulated correctly and clearly.
Exercise is a section where you can leave notes and write answers for the common questions – exercise yourself. There should have someone who can correct your mistakes. It is great for writing practice.
FINAL THOUGHTS
Overall, I think italki is a fantastic platform for learning English or any other language. It isn't perfect, but it is a really flexible option for learning a language no matter where you are in the world. Having the option to talk with native speakers from the comfort of your own home is fantastic especially at the moment when we're in the middle of a global pandemic.
Remember though you will get what you pay for. If you just book lessons with the cheapest tutor, you may not be happy with the quality of teaching. The best thing to do is spend a few minutes finding a teacher with good reviews, lots of experience and if possible, a teaching qualification.
Don't forget to try several different tutors before choosing one or two that you want to have regular lessons with and make sure you create a learning plan, so you can get the most out of your lessons. There are also some alternatives to italki that you may want to consider, such as Cambly, Lingoda. I hope this review has been helpful for you.