The best way to learn real English is to use real English materials. Not textbooks and CDs. Ther are boring and useless. We offer lots of free listening materials with reading text. you can use them to learn real English. Now please watch below video to find out more about the rule number 6. Also you can download your free mp3 listening lesson at the end of this post.
Learn Real English Rule 6:
Click here to get Learn Real English Conversations Now!
Using Real English Material for Excellent English Speaking
Do you want to speak English fluently? If you wish to speak English fluently, then you should know the right method to achieve it. You might just learn English through the book, but the book did not help much to your fluency in the English mastery. It seems you have to leave your books, and switch to real English. Real English uses real English material.
What is real English material? Real English material is an English material which is learned from the real things used in daily life. There are some real English materials to use.
Reading Materials
In this case you should read a lot of books you like and easy to understand. The books that we are talking about is not a formal lesson books that you frequently use in school, but the books which are used for pleasure such magazines, newspapers, comics, article, short story, novel and so on.
Listening Materials
In order to master English in all aspect, you have to listen English so much. Since English listening is one of the most important parts in English learning. You should not listen to CDs book anyway, don't listen to a dialogue of someone as if they are talking like a real conversation. What you need to do is just to find some listening materials that are easy to understand. In this case, you have to understand at least 90%-95% the conversation without a dictionary.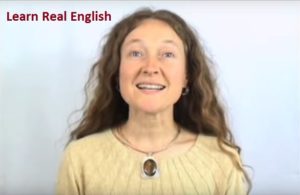 So, the point is that you should look for something fun in learning English. In this case, you can use several media such as television, radio, and internet. Here, you only need to read and listen to some easy materials and should be real materials. Something that is easy to be learned like Kid's TV program or children audio books. Why the audio book? Because audio book gives you real voice as well as the text.
Suppose kid's TV program is too easy for you, you can try a teenager TV program. If you already master those materials, then you can go to the most advanced materials such as listening to the news, podcast, TV Programs, movies, and etc.
We don't recommend you to read a textbook material or listening to a textbook CD. Why? Because those materials are not real, they are made by people. they are too formal. It is not natural because it is only used in the school. While outside the school, you have to face a real world with different English. However you need to learn real English and use it automatically.

In summary, now you already know how to learn English well. You don't need to read your school books a lot. In order to master English, you also have to learn from a real-world English, where it gives you a real English material. This is the easiest way to understand English, and it also gives you some fun. Therefore, from now on, just leave your textbook for school, find the real material around you such as watching a movie, watching the news, listen to the radio, and many more.
Of course we highly recommend you to use learn real English conversation course to understand and speak English automatically. There are lots of idioms, slangs and expressions in real life. So you can learn them with thiss great course.
Click here to get Learn Real English Course Now!

Click here to Download Audio+PDF
Learn Real English Videos:
Welcome back to your email course English Fluency Now's 7 strategies for English fluency. I'm Lisa and I'm sharing 7 ways to become fluent in the English language. You may have already been practicing some of these, but I'm hoping some of it is new and useful to you in learning to be fluent in English. Start by immersing yourself in English. Listen to as much English as you can and listen to it repetitively. Never forget your motivation: The importance of a good attitude and a growing mindset for success! Increase your English vocabulary by learning phrases.
Strategy 6: Audio and visual learning at the same time.
As I mentioned before, I am currently learning French and the strategy is one I am implementing in my own language learning process. You may have noticed that this email course comes in two formats, an audio file and a PDF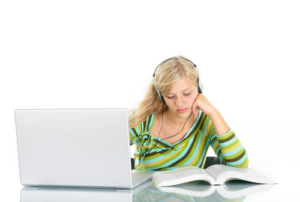 (portable document file) as text. This allows you to read along as I speak. From personal experience I know that it can be difficult to understand all the words and phrases especially as the content becomes more difficult and it is spoken much faster.
By listening to the audio while reading the text you can read the word as you hear them said so that instead of hearing the words running together as if one long word you can see them as individual words as you read along.
This means besides listening, listening, listening to English as often as possible through your day to really speed up your learning process I suggest you find as many audio and text resources as possible. One reason I created my website: englishfluencynow is to give you free audio and text content and offer other tools to help you become fluent in English much faster. If you have any questions, please feel free to post them on the English fluency now wall on Facebook.
Click here to get Success With Stories Course!
Free Download English Audio And Pdf Lesson
You can download free English listening mp3 lesson with pdf text by clicking below link. You will improve your English listening and speaking skills soon.
Click here to download Mp3+pdf Lesson!
English Fluency Strategies (including downloadable mp3 lessons):
I mentioned about Success with stories course before. There is a free email course which contains 7 rules to improve your English skills fast. I am going to share these rules with you and give you an mp3 listening lesson (+pdf text) for each rule. So you can download it into your computer and review it many times. Learn to speak English fluently with "7 Strategies For English Fluency". This is an email course you can use for free to learn how to speak fluent English.
Strategy 1:
Immerse yourself with English by listening
The first strategy is to listen to people speaking English. Immerse yourself with English speaking people as much as you can- try to be surrounded three hours or more a day with people talking in English. You will learn by listening; we learn languages with our ears. Look at how babies learn to talk; by listening to their mother's voice. Babies spend the first year or so just listening to their parents, people around them; even to the television. Babies are immersed, or surrounded, by their language being spoken through devices such as; radios, story tapes or by people of all ages around them.
At first listening may be confusing or even frustrating. You will see people laughing and not understand what is funny, or you may see someone upset and not know why but; as you watch and listen more; certain words will start to stand out. You will start to recognize words associated with actions, then you will begin to learn words used with those actions; soon you will know phrases.
Watching as you listen will show how expressions are used with words. You have an advantage over babies learning as you know what your native expressions are and associate them to the English you are hearing. This association will allow you to learn new words- English words- that go with expressions. For example you know what 'hot' means in your language; and how to react, or express yourself to something that is 'hot'. Watching how an English speaking person reacts will be similar; so when they say 'hot' you will learn a new word as you will recognize the reaction the person is expressing.
Also watch as words are associated with objects such as; cars, buses, different foods or drinks, as you will then learn the English words for them. You can also use this to learn the names of places when you watch and listen to English speaking people and the area around you; bathrooms, kitchens, house and many other everyday words.
Besides knowing words you will also need to learn expression. Again; this will come from listening. You have probably picked up a lot of expressions while learning the words, so this part may come much easier. By listening to English you will learn the beat or rhythm to the language. Train your ears to hear different sounds and it will help to pick up vocabulary. Knowing vocabulary will help you use the right words in expressing yourself.
When you start out learning English use the new broadcasts, or songs on the radio as they also give advertisements with more variety in different voices. Watch as many television shows as you can, or movies, as they too will add a lot of variety to different voices and expressions. Try to keep shows or stories simple at first like children's versions or use books for travelers.
Learning how to speak English fluently is my goal so I have made audio programs for you to do just that. I have also included a lot of free audio files on my blog.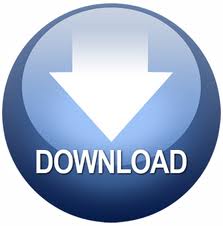 Download English Listening Lesson (mp3+pdf text)